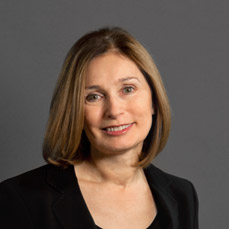 Hon. Wendy J. Harris, K.C.
BC Supreme Court, Retired Justice
BA, MA, LLB
Wendy is a retired justice of the BC Supreme Court and was a founding partner of Harris & Company, where she was a leading practitioner in the area of school law for over 30 years. She was appointed to the BC Supreme Court in 2013 and was appointed a Queen's Counsel in 2008. She was called to the BC Bar in 1980 and has an LLB from the University of BC; an MA from the University of Toronto; and a BA from the University of BC.
Wendy taught education law to graduate school students at the University of British Columbia from 2004-2011 and 2018. She has been a frequent lecturer at school boards, universities and professional organizations. She has written extensively on legal issues related to schools. Wendy served as President and Executive Board Member of the Canadian Association for the Practical Study of Law in Education (CAPSLE) and was an active member of this national organization since its inception. She received an honorary lifetime membership in CAPSLE in 2014.
Wendy supports the commitment of LDS to eliminate the barriers facing underserved and at-risk children and youth with learning and related disabilities – through research-based programs that are designed to address their individual learning needs and thereby create the potential for transformative change in their lives.